Honoring a few good Diabetic's on LADA awareness week.
The inaugural LADA diabetes awareness week is upon us and I wanted to take this time here at the poor diabetic to honor a few LADA diabetic's who are champions in my book and blazing pioneers in the diabetic community .
LADA diabetes awareness week is the brainchild of Two prominent diabetes advocacy groups, the diabetes hands foundation and Dlife. So it would be fitting for me to start with one Mr. Manny hernandez.
LADA Diabetes (Latent auto immune diabetes) commonly referred to as type 1.5 diabetes is a slow-onset Type 1 autoimmune diabetes in adults. It afflicts about 10% of the diabetes community and while It is distinct from other diabetes types many of those with LADA are often misdiagnosed with type 2 diabetes. An estimated that 20% of persons diagnosed as having non-obesity-related type 2 diabetes may actually have LADA.
Which is why among other reasons I have decided to get tested for LADA (More on that Later).
A LADA Diagnosis usually involves these following tests.
c-peptide test - Persons with LADA typically have low, although sometimes moderate, levels of C-peptide as the disease progresses.
Diabetes mellitus auto antibody panel – A test for Glutamic acid decarboxylase antibodies which are commonly found in type 1 diabetes.
Islet cells antibody tests (ICA)- Persons with LADA often test positive for ICA, whereas type 2 diabetics only seldom do.
Glutamic acid decarboxylase (GAD) Antobodies tests - GAD antibodies tests are used for differential diagnosis between LADA and type 2 diabetes.
Insulin Antibody (IAA) tests - These tests are also used in early diagnosis for type 1 diabetes and for differential diagnosis between LADA and type 2 diabetes.
And now to the best part of LADA awareness week. These few while being in the minority when it comes to a diabetes type, have a chosen to impact the diabetes cause in a major way and we truly appreciate them.
Manny Hernandez.
To say that Manny is a diabetes advocate extraordinaire is an understatement. Manny not only runs the Diabetes hands foundation which is a 501c non profit whose main goal is to raise diabetes awareness but also two prominent diabetes online communities in tudiabetes and its Spanish sister site estudiabetes.
Manny was diagnosed in 2002 and like many his initial diagnosis was of type 2 diabetes, it wasn't until his oral regiment failed that he was diagnosed with LADA a year later.
Cherise Shockley
If you are a diabetic and on twitter then you surely have heard of DSMA, If you haven't then you should tune in every Wednesday at 9pm eastern and just follow the hash tag #dsma.
DSMA is the baby of Cherise Shockley. It is an hour long conversation on twitter about diabetes. As Cherise puts it, it is an hour of
"Simple questions, thought provoking responses–strengthening the Diabetes community one tweet at a time."
If you havent participated before, I suggest that you should, this is how to do it.
Do you have a twitter account? If not, you may need to get one. Once you get situated, follow @diabetessocmedand include #dsma in your tweets. You can also follow the chat more easily by using the web service tweetchat.com.
Cherise was diagnosed with LADA in 2004.
While Manny and Cherise represent but few of the millions of people living with diabetes and especially LADA diabetes today they have chosen to engulf their lives in the diabetes community helping to raise awareness for this disease that afflicts all of us so let us honor them.
You can help Manny further his great agenda by donating to the 501c diabetes hand foundation Here.
Cherise is currently working on a project for world diabetes day in November called WDD Blue Fridays which is charged at getting as many of us as possible to wear Blue on every Friday of November. Check out the video below and help spread the diabetes awareness message by wearing Blue.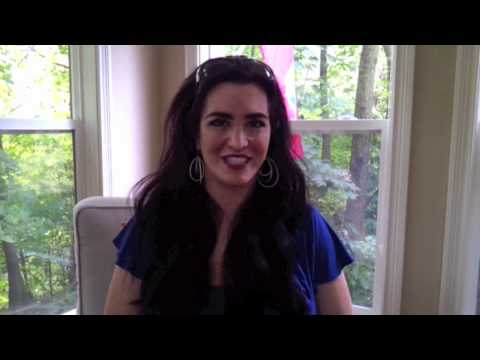 5 Comments
Trackbacks
Paleo Diet and Type 2 Diabetes | Paleo Village
Your Questions About Diet Exercise Diabetes - Diet Solutions Get The Latest News On Diet Programs And Products
Paleo Village - Reader Survey - gaining weight, greatest fears smokers, Last Free Tribes, mcgovern commission, one shot deal, Paleo Village, reader survey, recent surveys, red meat paleo, SURVEYS - | Paleo Village
SPEAK YOUR MIND